Market Watch: When the U.S. Falls into a Recession, a Credit Bubble will Explode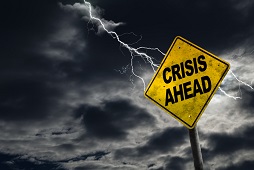 Article by John Mauldin in Wall Street Journal Market Watch
The European Central Bank this month said it would keep record-low interest rates for longer. The news comes shortly after the U.S. Federal Reserve gave in to the stock market and held off on further interest-rate increases. While investors celebrate the policy reversal, they might soon regret it.
Postponing the inevitable downturn with artificially low rates will come at a cost.
The cost is a massive credit bubble that is already of biblical proportions. Its implications chill me to the bone.
To read this article in Wall Street Journal Market Watch, click here.