Newsmax: Creeping De-Dollarization Threat, Real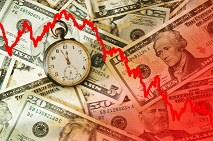 Article by Dick Morris in Newsmax
The ascension of Iran and Saudi Arabia to the BRICS coalition (the grouping of global economies of Brazil, Russia, India, China, and South Africa) of anti-dollar rebels marks another milestone in their effort to handcuff the United States.
If the BRICS conspirators have their way, the U.S. will no longer be able to fund its deficit by turning on its printing press.
That printing press would only churn out dollars which the BRICS countries are determined not to recognize as the global currency.
They want to force the United States to .......