Safe Haven Buying Could Send Gold Up More than 50%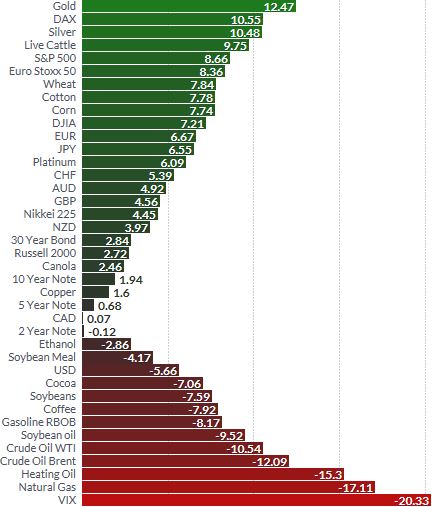 Year To Date Gold Performance has placed extreme safe haven deman on the metal in 2017. As ZeroHedge Reports:
Gold is now 12.5% higher year to date in dollar terms and technical analysts say that the breakout is important technically. When combined with the very uncertain geo-political and positive supply demand backdrop, it is a bullish development.
Gold jumped more than 1% yesterday on concerns of conflict in the Middle East after the Saudi coalitions aggressive move against gas rich Qatar and Iran. Today there have been terrorist attacks in the Iranian parliament and at least seven people have been killed.