Market Watch: The Joy Ride for Stocks from Central Banks is Over, Says Strategist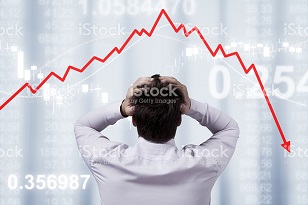 Article by Barbara Kollmeyer in Wall Street Journal Market Watch
"...the U.S. earnings' reports will be the next catalyst that will either push the indices higher, in case of continued corporate profitability, or send equities lower if investors start seeing further evidence of a domestic slowdown," said Konstantinos Anthis, head of research at ADSS, the Abu Dhabi based financial services firm, in a note to clients.
"The boost provided to equity markets from the shift in central banks seems to be exhausted with the S&P 500 standing 1.7% away from an all-time high. Investors hoping for an interest rate cut may not see one coming any time soon, suggesting that they shouldn't continue betting on monetary policy to push equities further," Hussein Sayed, chief market strategist at broker FXTM told clients Thursday.
Sayed says this earnings season will take a hard look at whether companies can stand on their own two feet as government spending boosts from 2018 fade. So watch profit margins — a gauge of how profitable a company's business is — and guidance, says Sayed.
"A dovish Fed won't be enough to keep the party on," he says.
To read this article in Wall Stret Journal Market Watch in its entirety, click here.