The Street - Silver: A Bridge Between Industrial and Precious Metals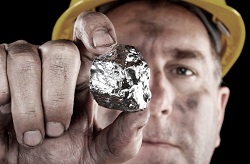 Article by Bob Iaccino in The Street
When investors search the commodity space with an eye toward metals, they are often torn between investing in precious metals (gold, platinum) or industrial metals (copper, aluminum).
A bridge over this gap between precious and industrial metals is silver. When market participants analyze silver, they are looking at a precious metal and industrial metal at the same time. It's almost as if one is blending gold futures and copper futures into one contract.
Silver is a valuable precious metal that has been used as a form of currency and ......