Investing - Silver: Sleeper Rally Setup Playing Out?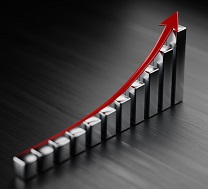 Article by Chris Vermeulen in Investing.com
Our research team believes Silver could be the Sleeper Rally setup of a lifetime for investors if the global economic cards continue to get scattered and crumpled over the next 10+ years. The recent rally in Gold got a lot of attention last Friday (the end of May 2019).
We had been warning about this move for the past 8+ months and generated an incredible research post in early October 2018 that clearly highlighted our belief that Gold would peak above $1300 early in 2019, then stall and move toward $1270 near April/May 2019, then begin an incredible upside price rally in June/July/Aug 2019. We couldn't have been more clear about this prediction and we posted it in October 2018.
Now, our research team is going to share with you some incredible insights into what may become the most incredible trade setup we've seen in the past 12+ years – the Sleeper Silver Setup.
As incredible as it might seem, we believe Silver is setting up another High Price Breakout pattern that should conclude within the next 2 to 4 months with a price high near $22.50 to $24.00 (see our proprietary Fibonacci price modeling projections below). After this peak is reached, hold on to your hat because we believe the upside price rally could mimic past rallies and attempt to immediately move the price of Silver to well above $85 per ounce.
Ultimately, we can only guess as to where the top of this move may end – but we can safely estimate it will likely top somewhere between $90 and $550.
To read this article and view all related charts in their entirety in Investing.com, click here.