Market Watch: Two Surveys of Global Businesses Slump to Gloomiest Level Since Recession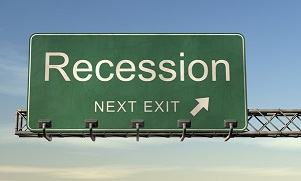 Article by Steve Goldstein in The Wall Street Journal Market Watch
It's as bad a time for the global economy as any since the end of the last recession, according to two separate surveys released on Monday.
The IHS Markit global business outlook—which surveys 12,000 companies three times a year—fell to the worst level since 2009, when data was first collected.
The Ifo world economic outlook, which surveys 1,230 people in 117 countries, fell in the fourth quarter to the worst level since the second quarter of 2009.
Markit's poll found optimism for activity, employment and profits in the year ahead were all at the lowest level since the financial crisis. Markit also reported a decline in planned investment spending, with inflation expectations at a three-year low.
The Ifo Institute said assessments of the current situation were unfavorable, particularly in emerging markets. In advanced economies, it was primarily estimates for the coming months that declined. In emerging markets, the downward trend was based mostly in Asia; in advanced economies, it was concentrated in the U.S., the Ifo said.
To read this article in Market Watch in its entirety and view the relating chart, click here.