Fox Business: US Economy Shrank 1.4% at Beginning of 2022, Marking Worst Quarter in 2 Years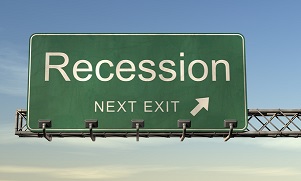 Article by Megan Henney in Fox Business
The U.S. economy cooled markedly in the first three months of the year, as snarled supply chains, record-high inflation and labor shortages weighed on growth and slowed the pandemic recovery.
Gross domestic product, the broadest measure of goods and services produced across the economy, shrank by 1.4% on an annualized basis in the three-month period from January through March, the Commerce Department said in its first reading of the data on Thursday.
Refinitiv economists expected the report to show the economy had expanded by 1.1%. It marked the worst performance since the spring of 2020, when the U.S. economy was still deep in the throes of the COVID-induced recession.
"Today's shock drop in GDP is a wake-up call that the economy isn't as strong as we all thought," said Chris Zaccarelli, chief investment officer for Independent Advisor Alliance. "It's possible that GDP gets revised higher next month, as this is just the first release and there will be two revisions, but it is a warning sign."
Looking at the quarterly data, the nation's GDP declined by about 0.3% from the fourth quarter to the first quarter, compared with an increase of 1.68% between the third and fourth quarter.
The substantial downturn stems from a widening trade deficit, with the U.S. importing far more than it exported, and a slower pace of inventory investment by businesses in the first quarter.
The latest data comes amid growing fears on Wall Street that a recession is looming in the next two years as a result of the Russian war in Ukraine, soaring inflation and an increasingly hawkish Federal Reserve. With the consumer price index at a 40-year-high, the U.S. central bank is moving quickly to raise rates in an effort to cool demand.
Fed policymakers hiked the benchmark federal funds rate by 25 basis points in March and have since telegraphed that steeper, 50-point rate hikes are "on the table" at upcoming meetings, beginning in May.
The new challenges have prompted economists to downgrade ......
To read this article in Fox Business in its entirety, click here.