FX Street: The Gold (and Silver) Volcano Is Ready to Erupt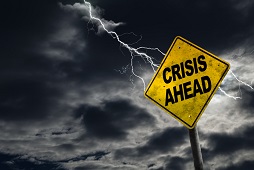 Article by David Smith in FX Street
The Mount St. Helens explosion offers a fitting metaphor for the pressures building in the gold and silver markets.
Tremors are intensifying around the globe due to the massive overprinting of fiat currencies, creating debt levels without historical precedent. Financial "earthquakes" are taking place as we speak in Venezuela, Argentina, parts of the Middle East and Africa. Yet most people – especially in the West – are simply not paying attention.
Yearly gold acquisition by four countries alone – China, India, Russia, and Turkey – now exceeds annual global production. Central banks are vaulting gold at the fastest pace in decades.
"From a risk/reward perspective, there is no asset class that has anything even close to the positive attributes that gold has at this point in US business cycle time." Stewart Thomson, Graceland Updates.
If you wait until a crisis situation is obvious to everyone else, most of the profit opportunity – not to mention even the ability to protect your finances by acquiring "hold in your hand" gold and silver – may have disappeared or will seem to have become unaffordable
Don't let time run out before taking action to protect your finances. Learn from what others, across cultures, have done ahead of time for thousands of years, and from what millions of people around the globe are doing today.
The clock on the coming eruption of the gold (and silver) volcano is ticking...
To read this article in FX Street in its entirety, click here.