NASDAQ: The Looming Recession Will Be Worse Than 2008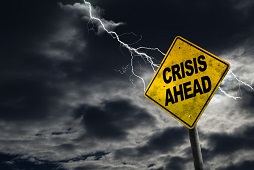 Article by Josh Owens in NASDAQ
Good times can't last forever – and the fear of a recession seems to be growing stronger by the day, with both Morgan Stanley and Goldman Sachs saying this week that the worst yet to come with a global trade war that is spiraling out of control.
A recent public survey by the National Association for Business Economics puts recession fears into even sharper relief.
The Q2 survey of 53 economists has 60 percent of respondents fearful that there is a risk of recession by 2020, while 15 percent said that a recession will begin this year.
A slowdown in factory activity last month across the U.S., Europe and Asia is perhaps the first sign of a global recession.
"Central banks were crucial to restoring economic confidence among households, businesses and markets after the crisis. Repeating that feat could be a struggle without interest rates at their disposal. And without a floor placed under confidence, the risk of the next downturn being much deeper and longer than might otherwise be the case would increase," the WEF wrote.
To read this article in NASDAQ in its entirety, click here.