Featured
Research
Featured Research
The 2014 Silver Trending Report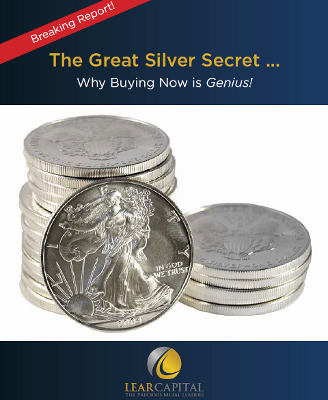 With low prices, a surge in retail investment, and big moves in the jewelry and silverware markets ... the demand for physical silver hit an all-time high last year. Investors continue to acquire silver bullion at record levels. With historically low prices, mounting demand, shifting supply, endless applications, and anxious consumers sitting on the edge of a delicate recovery, the case for silver becomes even stronger in 2014.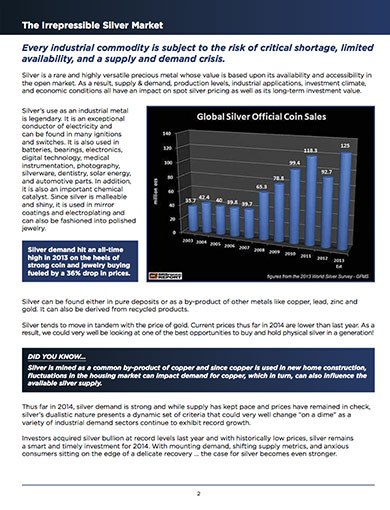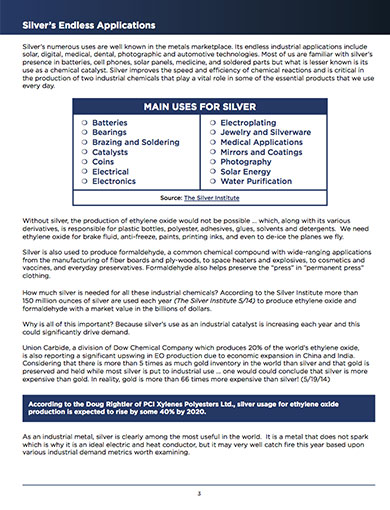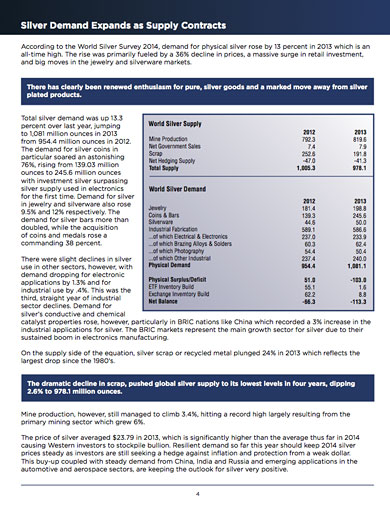 The 2014 Silver Trending Report
Every industrial commodity is subject to the risk of critical shortage, limited availability, and a supply and demand crisis. Silver is a rare and highly versatile precious metal whose value is based upon its availability and accessibility in the open market. As a result, supply & demand, production levels, industrial applications, investment climate, and economic conditions all have an impact on spot silver pricing as well as its long-term investment value.
Gold IRAs &
Retirement Accounts
Gold IRAs & Retirement Accounts
WHY A GOLD IRA?
Why consider holding physical gold in an Individual Retirement Account? Because, your retirement is at stake, and there is perhaps nothing more sacred to a working American. We have streamlined the Gold IRA process into 3 Easy Steps!
Gold & Silver
Coin Store
Precious Metals
Latest News
Latest News
November 21, 2014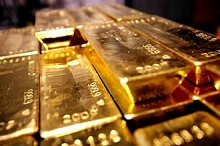 While the precious metals community has been preoccupied with Asian gold demand, Russia has been quietly boosting its gold reserves to record levels. In September, Russia's Central Bank purchased over 37 tons of gold, its largest gold grab in 15 years. In October, they bought another 35 tons as central bank governor Elvira Nabiullina reported a haul of 150 tons of gold thus far this year...compared to just 77.5 tons for all of 2013. read more
About
Lear Capital
About Lear Capital
At Lear Capital, your long-term financial security is our main concern. We have been America's Precious Metals leader since 1997, and we strive to not only earn your business but to maintain it with superior service.
LCI has transacted over $2,000,000,000 in financial transactions in its 17 years of business. more about us