Featured
Research
The Industry's Best Research
Silver is Becoming the New Oil!
In less than two decades, the electronics industry saw cell phones shrink from the size of a brick to a lady's compact. The big screen TV - once as big as an armoire - now hangs on the wall like a picture. The key ingredient to these innovations? Silver! Get this FREE report that explains why the price of silver is positioned to soar.
Banking giant JPMorgan has stockpiled 130 million ounces of silver worth more than $2.2 billion. What do they know?
Gold IRAs &
Retirement Accounts
Gold IRAs & Retirement Accounts
WHY A GOLD IRA?
Why consider holding physical gold in an Individual Retirement Account? Because, your retirement is at stake, and there is perhaps nothing more sacred to a working American. We have streamlined the process to buy Gold for an IRA into 3 Easy Steps!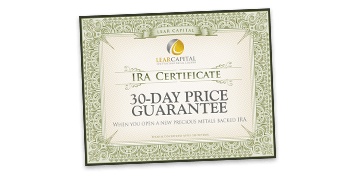 Gold & Silver
Coin Store
Precious Metals
Latest News
Latest News
August 16, 2019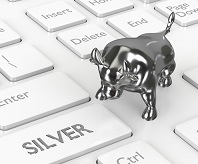 I fully believe that what we're seeing in gold and silver is the beginning of what may evolve into the greatest metals' bull market in which you and I have ever participated!
More News
About
Lear Capital
About Lear Capital
At Lear Capital, your long-term financial security is our main concern. We have been America's Precious Metals leader since 1997, and we strive to not only earn your business but to maintain it with superior service.
LCI has transacted over $3,000,000,000 in financial transactions in its 20 years of business. more about us