Lear Capital: The Precious Metals Leader
"With over 25 years in business and thousands of 5 star reviews, I trust Lear Capital for my gold purchases and you can too."

Judge Andrew P. Napolitano

News Commentator, Legal Analyst and Best-Selling Author*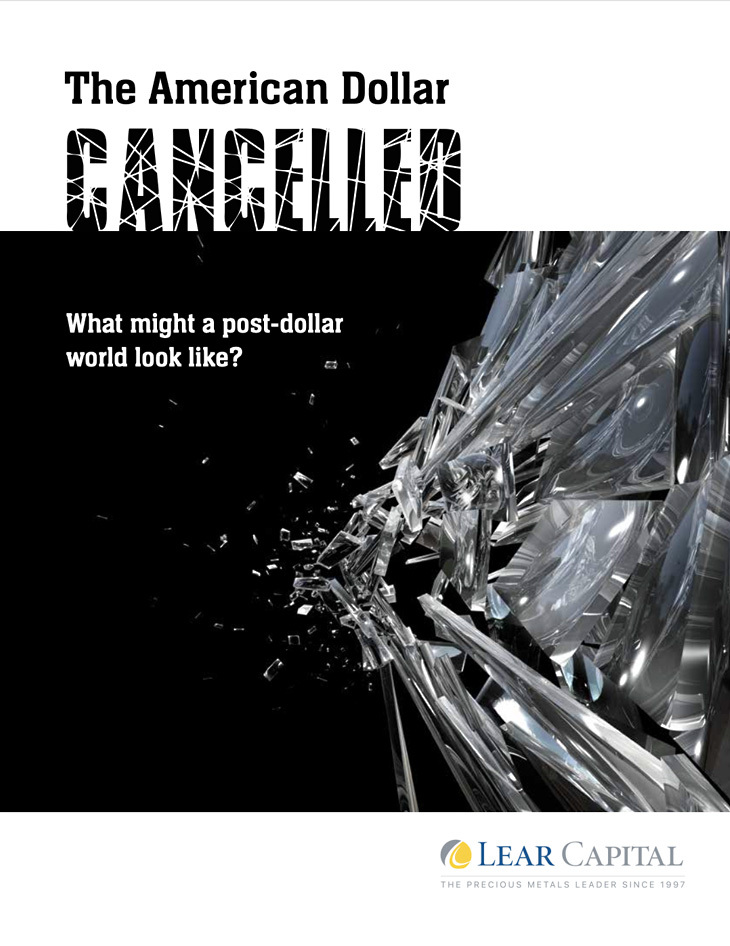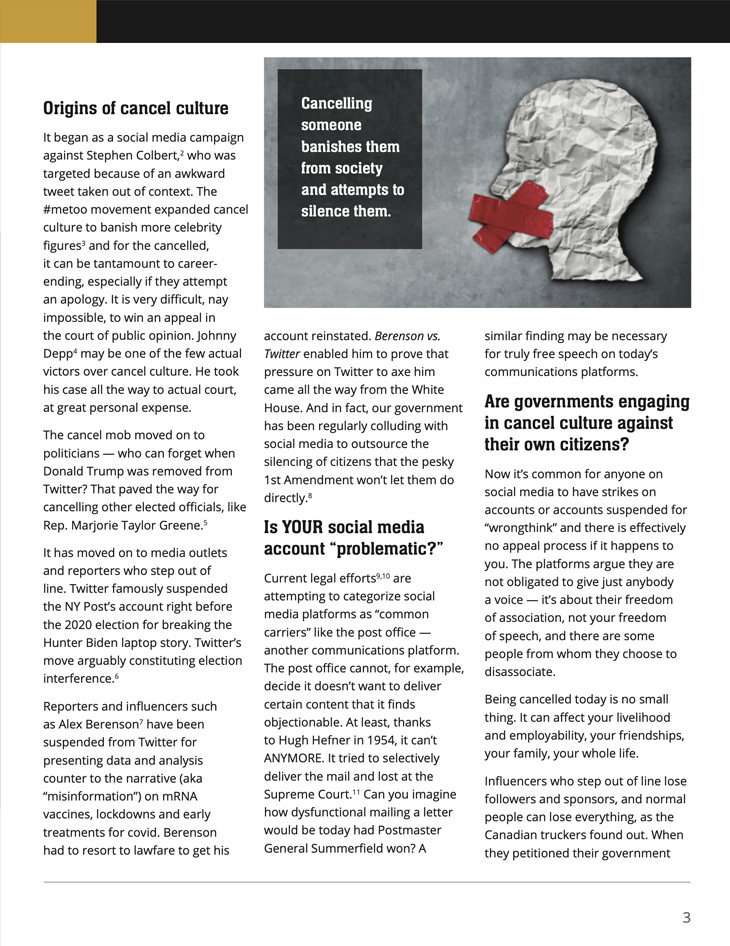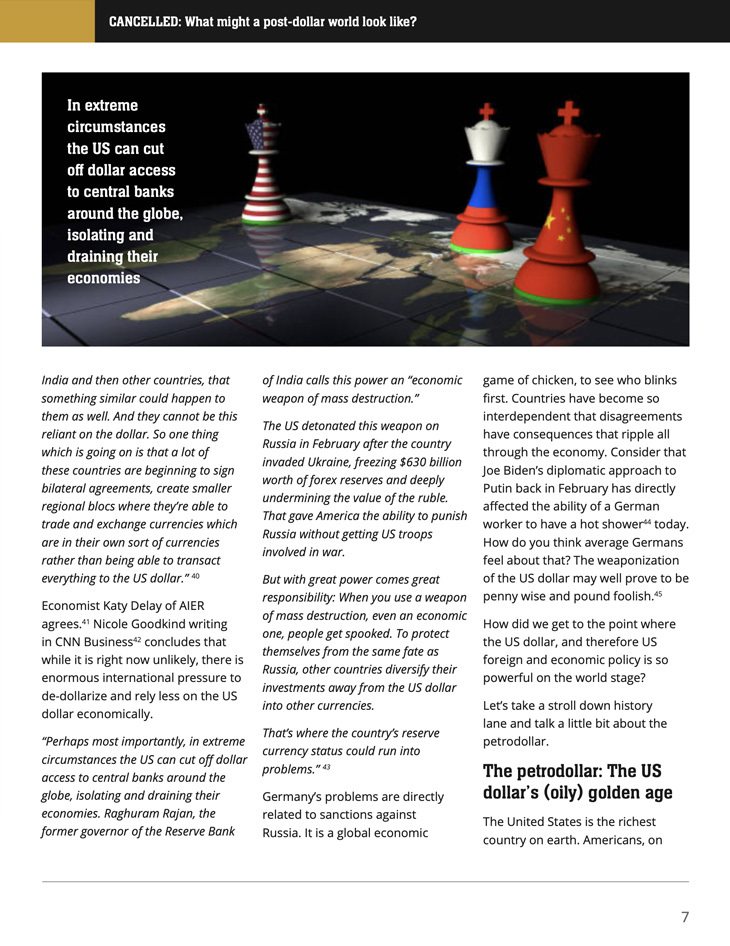 The Industry's Best Research
The American Dollar Cancelled
Is the world losing patience with the US dollar?

Reserve currencies come and go. The dollar has had a pretty good run, outliving its life expectancy. But now global powers are looking for alternatives. Is the US dollar about to be CANCELLED? Our latest report details the reasons WHY cancel culture also applies to currencies — and what you can do to prepare…
Lear Advantage IRA
With the Lear Advantage IRA, you get a Self Directed IRA backed by the fortifying power of physical precious metals including Gold, Silver and Platinum Metals. In addition, you will also get the following:
Free IRA Set-up and Storage
Free Gold & Silver Guide with Free Silver Coin
Gold and Silver Special Reports
Price Match Guarantee
24-Hour Risk-Free Purchase Guarantee
Real-Time Metals Pricing
Free Evaluation on Metals From Others
Buy Gold & Silver
JOIN THOUSANDS OF SATISFIED CUSTOMERS
Contacted Lear Capital for the first time was nothing less than a positive experience. I had the pleasure of conversing with Michael Fousse, a very knowledgeable, and personable Lear representative. Product arrived within time constraints promised. I plan to place an additional order in the near future.

D.C. Mee Nevada

Verified Customer

Being new to buying silver it was hard to get information to purchase as a professional. With the help of Lear Capital my first purchase worked out satisfactorily. Due to the help and information received I feel confident in doing business with them. The purchase was delivered fast and complete.

Robert S. Texas

Verified Customer

Great experience! Great communication! Honest people! I had a promissory note and also invested on another project. During the pandemic things were difficult for me, and they came through. Highly.

Jaime R. California

Verified Customer

I have nothing but praise for Lear Capital.
Our dealings have been gratifying and easy 👍.
I would recommend them to anyone who wishes to expand their retirement portfolio.

Larry G. Florida

Verified Customer

I called in to order and the sales person was very helpful by getting Me the very best value for the money, by getting me the 2x 100oz silver bars. Thank You and I will definitely buy more silver bars when I'm able.

Paul D. Georgia

Verified Customer

They provided exactly the service, and the product, that they promised in a timely manner. Their telephone sales consultant, Joanne, was knowledgeable, forthright and charming. In the future, I will be purchasing additional precious metals from Joanne and Lear capital.

William F. South Carolina

Verified Customer
Latest News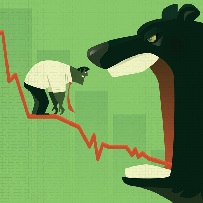 March 29, 2023
Kolanovic isn't taking any chances as he leans more bearish towards stocks than he has in recent months. "With the banking crisis lingering, higher uncertainty justifies a defensive stance!"
Lear Blog
March 27, 2023
The beginning of 2023 brought optimism that the US would avoid a recession, but this hope was short-lived. Despite the sharp drop in commodity prices, inflation has persisted, and tensions with China have escalated following the US's shooting down of a spy balloon. The banking sector has also experienced recent turmoil, further exacerbating the situation. …
Recent Posts

About Lear Capital
At Lear Capital, your long-term financial security is our main concern. We have been America's Precious Metals leader since 1997, and we strive to not only earn your business but to maintain it with superior service.
LCI has transacted over $3,000,000,000 in financial transactions in its 20 years of business. more about us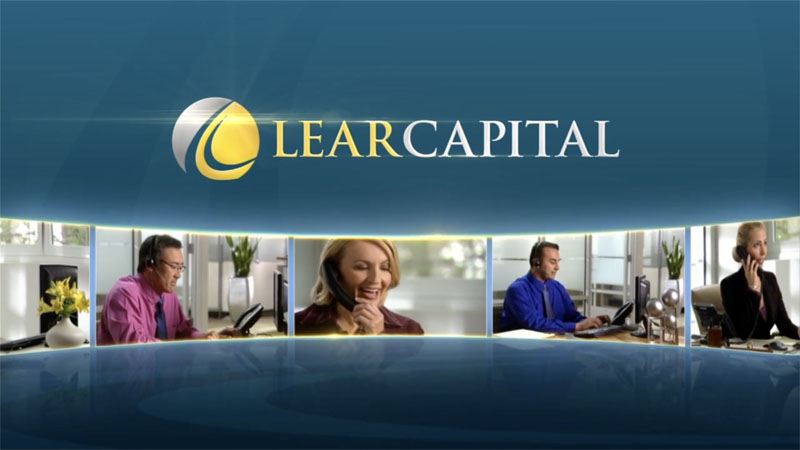 Why Buy from Lear