Fox Business: Over 230 Economists Warn Manchin's Spending Bill Will Perpetuate Inflation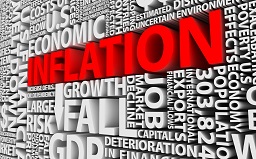 Article by Kelly Laco in Fox Business website
A letter sent to House and Senate leadership from 230 economists argues that the Inflation Reduction Act is expected to contribute to skyrocketing inflation and will burden the U.S. economy, contrary to President Biden and Democrats' claims.
The economists wrote in the letter first obtained by Fox News Digital that the U.S. economy is at a "dangerous crossroads" and the "inaptly named 'Inflation Reduction Act of 2022' would do nothing of the sort and instead would perpetuate the same fiscal policy errors that have helped precipitate the current troubling economic climate."
The economic experts point to the ......
To read this article in Fox Business website in its entirety, click here.