3 Common Pitfalls that Can Cost Precious Metals Investors THOUSANDS - and how to avoid them!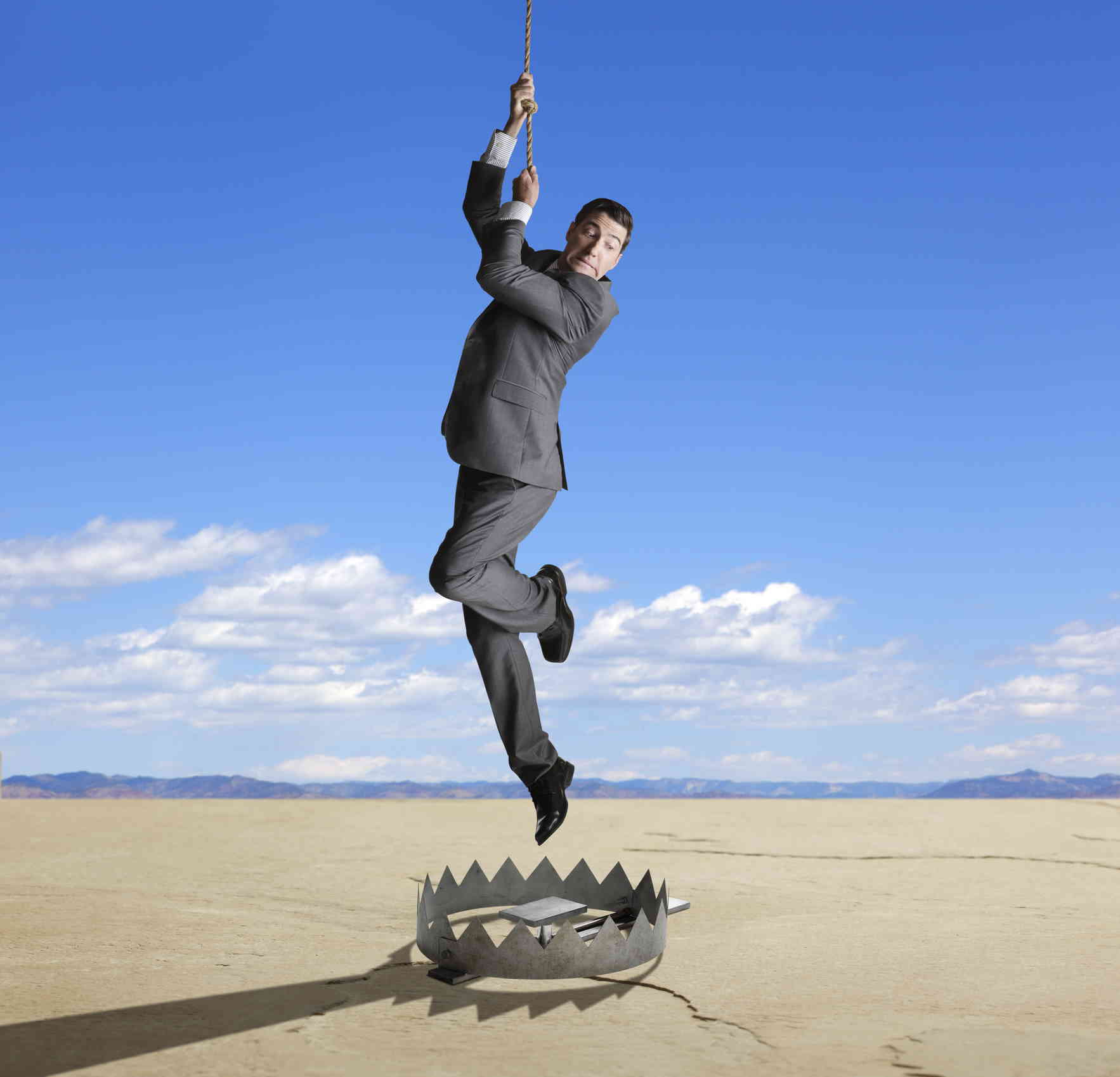 If you're in the market for precious metals, naturally, you want the best deal for your money. But like any industry, there are some unscrupulous actors out there who will take you for a ride, particularly if you're new to the game. There are others, but here are 3 key areas where buyers can be vulnerable. Don't get taken advantage of. Your decision to buy precious metals is wise, but you also need to be wise about who you deal with. Learn to ask the right questions and negotiate like a PRO!
Here are 3 common pitfalls to avoid:
1. Is Gold or Cash in your Precious Metals IRA?

Does your account actually hold the gold and silver you ordered? Or is your cash still sitting there losing purchasing power? Wasn't that the whole point of opening the account?
If you have a precious metals IRA, it is important to IMMEDIATELY check the account holdings to ensure that the metals you agreed to purchase have been delivered and are properly reflected in your account.
Some dealers are actually taking your IRA money out of the account but delay delivery of the metals you purchased for 3-5 months! Why? They could be using your money for free, waiting for a more advantageous price for THEM, not for you.
If this is the case for your account, it's important to act quickly. If your money has been removed from your IRA account and you have not received the metals,it is possible that your retirement funds may be at risk. We can help you take action to protect your retirement savings and prevent any potential financial loss. Don't wait until it's too late - call us now for assistance. We can help!
2. Make Sure to Get a Written Invoice BEFORE Committing to Your Purchase
It is important to receive all important information when making purchases in precious metals, especially if you are new to the market.
Make sure to carefully review your invoice IN WRITING before you commit to the purchase, as this can protect you in case of any issues with the transaction. It is essential to request an invoice with a clear list of the coins, metal content (purity) and pricing, and to have a reasonable period of time to review and make a decision BEFORE you are required to commit to the transaction.
If a gold company is unwilling to provide this information or give you a chance to review it, it may be best to avoid doing business with them. Also, the state you live in may also have specific laws related to purchase and return policies, so it is important to be aware of these regulations and ensure that you are fully informed about your rights.
3. Understand the Fees or You Could Lose Thousands
It is important to be aware of the fees and costs associated with purchasing precious metals, as these can significantly impact your investment. Make sure to ask your dealer about their cost basis and ensure that the fees they charge are based on their cost of the metal at the time of the sale to you. This can help you avoid paying 20-50% more commission than you should for your investments.
Some dealers may try to hide the true cost of their metals by telling you they have a low "spread," but this may not reflect the actual cost of the metal or the true fee for the transaction. Be sure to ask that their fee/commission is based on the cost of the metal at the time of your purchase. This can help you avoid getting ripped off and ensure that you are paying a fair price for your investments.
Example: Lets say a silver coin cost is $25. If a legitimate dealer tells you his spread or fee is 20%, they would sell you the coin at $31.50. When you subtract their 20% fee from the $31.50 you will come to their $25 cost of the coin. However, some dealers communicate their spread/fee as 20% but charge much more for the same coin. For example, the dealer might quote a 20% spread and sell the same coin as above for $40.
How do they get away with this?
By convincing you they will buy the coin back at an artificially higher price than their actual cost. When you subtract their fake 20% fee from their $40 sales price, the artificial buy-back of the coin is $32, when in reality their actual cost was still only $25. This means that the dealer made a profit of $15 on the coin, rather than the correct profit of $6.50. DON'T FALL FOR INFLATED BUY-BACK PRICES and sky-high prices.
ALWAYS GET THE SPREAD/FEE IN WRITING AND COMFIRM THE FEE STARTS FROM THE COST OF THEIR COIN. If you suspect that you have been a victim of inflated spread/fee deception, it is important to seek help and protect your investment. Contact us for assistance in this situation.