Money Show: $3,000 Target for Gold?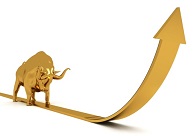 Article by Frank Holmes in Money Show
Will 2023 be the year that gold hits $3,000 an ounce? asks Frank Holmes; here, the CEO of US Global Investors and editor of Investor Alert, offers a .......
To read this article in Money Show in its entirety, click here.