2022 Hindsight: 4 Blindingly Obvious Signs We Were in an Everything Bubble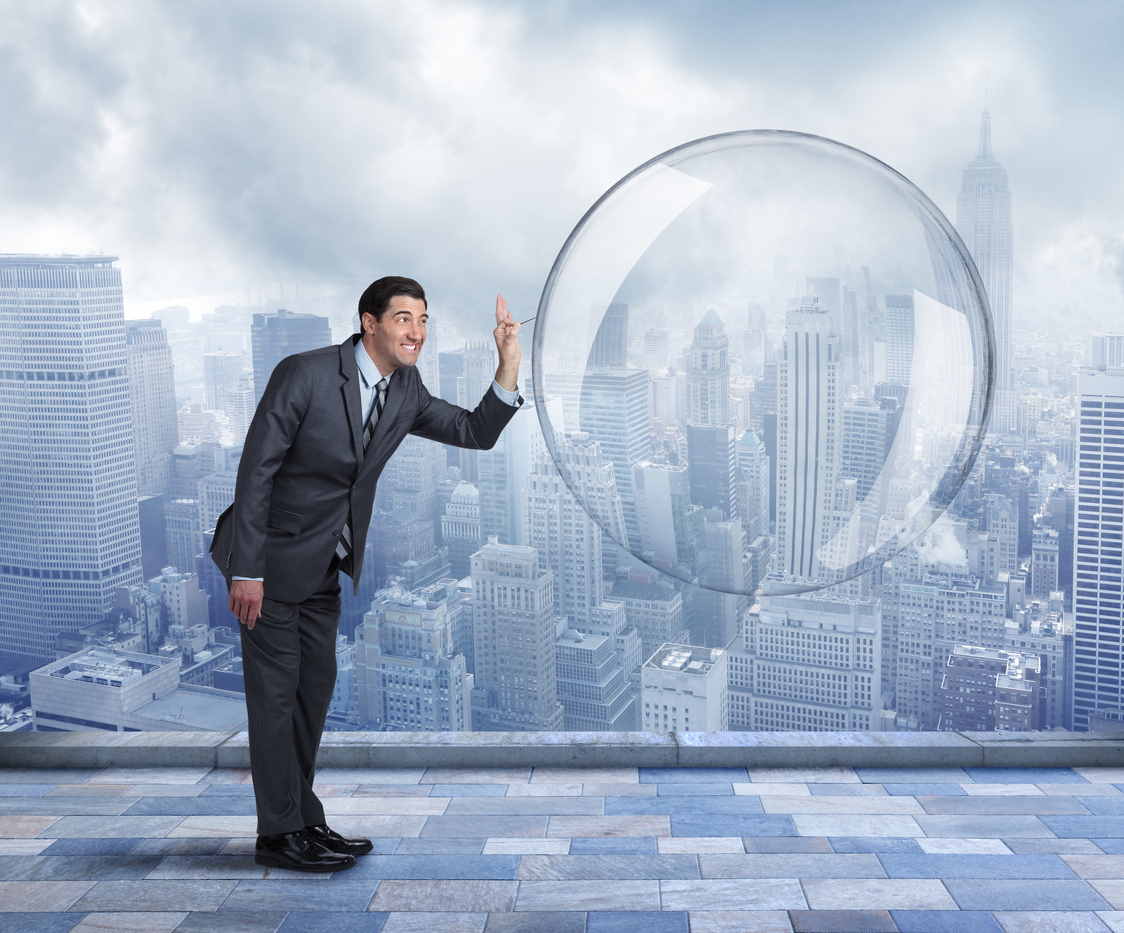 1. Smart people told you so
Nobody could have seen all this coming – except of course for the people who did. The list of names is lengthy and credentialed. Chris Martenson, Michael Pento, Robert Kiyosaki, John Rubino, Michael Burry, Ron Paul, etc, etc. All of them have been saying for years that we have been headed for trouble.
Government spending and money printing, along with loss of manufacturing capacity and productivity in conjunction with increasingly creative forms of stimulus has been creating a huge pile of excrement that would eventually encounter a rotating object.
The smartest people in the room again sounded the alarm immediately upon economic lockdowns. One does not simply turn the economy off and then on again like a light switch. There are repercussions that reverberate throughout the economy. A cascading waterfall of unintended consequences, nearly all of them bad, was destined to flood the economy as soon the phrase "15 days to slow the spread" was first uttered.
2. The rise (and now the fall) of the unicorn
We told you back in 2019 that the "unicorn" phenomenon was a signal of *Very Bad Things* to come. A unicorn company is a startup with valuation over 1 billion but no profits. They were all the rage in the build up of the bubble. WeWork, Uber, Peloton, Door Dash, all became flush with venture capital in search of the Next Big Thing with little regard to actual profitability.
Alarmingly, many of these companies NEVER even promised to be profitable. They got that sweet, sweet VC anyway. Because what could possibly go wrong?
What could go wrong? Well, valuable resources in the economy could be sunk into non-performing entities that end up imploding and destroying all that capital right along with them. Instead of, you know, investing capital into productive things that actually build up and grow the economy in the long run.
The implosion of unicorns is happening now. Some affectionately referred to this class of company as the "millennial lifestyle subsidy" and it is coming to an end. This article describes the sticker shock of paying what an Uber ride is actually worth, once he became reliant upon the cheap service.
Now that workers – and gig workers - are in short supply, wages and incentives have had to skyrocket to get them to again deliver takeout to your porch or drive you to the airport. And so, prices for those services have gone up accordingly, unavoidably. Rising gas prices are also no small part of that equation. Those real costs are likely to break the backs of more unicorns as customers get off the couch and get their own food, carpool with friends, work from their kitchen table and find other ways to pinch their pennies.
3. Skyscraper/Stadium-naming effect

The skyscraper effect is a phenomenon noted in economics in which recessions and crashes seem to follow the building of massive skyscrapers. Major economic downturns seem to be immediately preceded by a new "world's tallest building" as with
the Burj Dubai in 2008 and the Chrysler Building in 1930. There are other examples. The theory is that these extravagant projects can signal the peak of a business cycle when malinvestment needs a correction to rein in wasteful expenditures. There is something to the theory.
Right on cue, a new world's tallest building project has been announced in Saudi Arabia.
Perhaps a parallel phenomenon today is stadium naming rights. Lately extraordinary amounts of money have been spent by companies simply for the privilege of having their name on sports stadiums. It's a good place for your company logo to be seen, for sure, but at what cost? When cost seems not to matter anymore, you may have a variation of the skyscraper effect. Consider last November "the richest naming rights deal in sports history" according to ESPN was struck when Staples Center in Los Angeles announced it was being renamed Crypto.com Arena to the tune of $700 million. Incidentally, another crypto company, FTX, bought the naming rights to the Miami Heat's arena a few months after that and look where crypto is today. Not that crypto is dead – its too soon to tell that – but over valued and over bought? You bet. Another example? Guess who bought the naming rights to the Houston Astros' ballpark in 1999 for $100 million? Enron.
4. Interest rates, yield curves and PE ratios, oh my!
For many years market fundamentals have been out of whack, and for many years, Wall Street investors and big banks tried to convince themselves that fundamentals don't matter anymore. Turns out, the laws of economics cannot be repealed. They can be ignored only so long, but unsustainable is unsustainable.
It all boils down to super low interest rates for far too long, interest rates suppressed by the Federal Reserve. Interest rates are an important signal in the economy. They represent the price of money and risk. A low interest rate means money is cheap and encourages risk-taking. And so the money in the economy goes out in search of high return, high risk investments. When the reality on the ground is the opposite, you end up with a mess on your hands. The P/E ratios are ignored, stocks are overbought and good money goes chasing after bad assets. When the stock market soared to record highs, it looked like a party to some. Others saw the flashing red warning lights and took shelter.
What can you do to protect your retirement?

Governments and Central Banks need to be far more careful and respectful of money. When they abuse the assets they oversee, it has a ripple effect throughout the economy, leading to real pain, all the way down to Main Street. That is where we are now, and frankly, more of us should have seen it coming.
Many did and we balanced our portfolios with unprintable precious metals. We sleep better at night for it. The value of the hottest unicorn stock can absolutely plummet to ZERO - when the venture capital runs out, customers flee in the face of real prices based on costs and profit margins, and the company goes under. POOF. A billion dollars incinerated overnight.
The dollar can be printed into oblivion and go the way of other fiat currencies throughout history. Protect your IRA before its too late. Consider rolling over your IRA, 401(k), TSP or other retirement account into a precious metals backed self-directed IRA (SDIRA). Lear Capital can help! We specialize in IRA rollovers and can make the process quick, easy and most importantly - SECURE.
Gold and silver have never been worth zero in 8,000 years of recorded human history. Those are simple fundamentals we like right now. If you do too, call Lear Capital to discuss your precious metals strategy today.