CNBC: American Savers Lost an Estimated $500 Billion Due to Low Interest Rates Since the Financial Crisis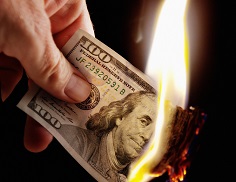 Article by Hugh Son in CNBC financial
American savers have lost $500 billion to $600 billion in interest payments on bank accounts and money market funds thanks to the Federal Reserve's post-financial crisis policies, according to Wells Fargo analyst Mike Mayo.
As the CEOs of several of the biggest U.S. banks gather in Washington to testify before the Democrat-led House Financial Services Committee, Mayo pointed out that one long-lasting impact from the crisis — is suppressed interest rates. Rates on about $6.6 trillion in interest-bearing accounts would have been at least 100 basis points higher over the past decade, according to the note.
"Savers are still paying due to the financial crisis," said Mayo. "It's absolutely a wealth transfer from prudent savers to the borrowers and risk takers."
To read this article in CNBC financial in its entirety, click here.