Fox Business: Thanks to Team Biden, America Could Soon Be on the Verge of Economic Disaster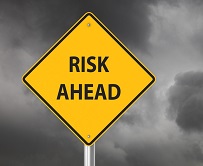 Article by Justin Haskins in Fox Business
No one knows for sure what the state of the American economy will be one year from now, but the existing evidence all points in one direction: disaster.
During the widespread rollout of the COVID-19 vaccines, countless economic analysts predicted the remainder of 2021 would be marked by rapid economic growth. The most popular theory was that as the economy reopened, pent-up economic demand would lead to a surge of activity, driving expansion at a record pace.
However, despite extremely low levels of deaths related to COVID-19, new data from the federal government suggests the economy grew at a much slower pace than expected in the second quarter of 2021.
Many analysts were predicting 8.5% growth, but a report from the Commerce Department estimated gross domestic product improved by just 6.5%, a 26% difference.
According to Paul Ashworth, the chief U.S. economist at Capital Economics, the economy's disappointing performance is a strong sign that government "stimulus provided surprisingly little bang for its buck."
The economy's relatively slow growth is a clear indicator that the Biden administration's economic strategy of increasing employment through government welfare and stimulus programs isn't working as expected—which should worry policymakers, considering that the Biden administration's plans to improve economic growth in the future also rely on this same flawed thinking.
As concerning as the second quarter GDP numbers are, however, there are good reasons to believe that things could get much, much worse over the next year.
Perhaps the most important signal is that inflation has continued to drive up consumer prices. The annual growth of core personal consumption expenditures is now 3.4%, the most significant increase since 1992.
Further, the Labor Department reports that the consumer-price index increased in June by 5.4% compared to one year ago, the highest 12-month rate since August 2008. (It's worth remembering that August 2008 was just one month prior to the start of the massive stock market crash of 2008.)
Inflation is causing everyday prices to rise, making it substantially more expensive for families to put gasoline in their cars and food on the table, and in the process, it's helping to keep economic growth from reaching levels many thought were inevitable late last year.
The International Monetary Fund (IMF) recently admitted in a report that there is "a risk that transitory pressures could become more persistent and central banks may need to take preemptive action."
To avoid a potential economic catastrophe, the Biden administration and Congress should slash unnecessary government spending, a move that would help to slow inflation.
Unfortunately, the Biden administration and many in Congress are pushing to do the exact opposite. They want to continue programs that will discourage work, and instead of reducing spending, Biden and irresponsible members of Congress are calling for massive, costly new government programs.
In addition to a $1 trillion infrastructure plan, Biden and congressional Democrats are also proposing ......
To read this article in Fox Business website in its entirety, click here.