Barron's: Why This Nasdaq Bear Market is Likely to Be Different from the Last One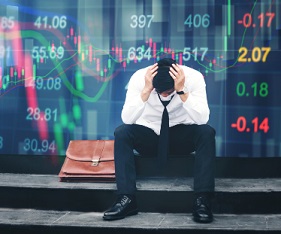 Article by Steve Goldstein in Barron's
Here we go again. On Monday, the Nasdaq Composite entered bear-market territory, dropping 20% from its Nov. 19 peak, the first bear market since the crash at the outset of the Covid-19 pandemic in March 2020.
That stumble was the freshest in everyone's minds, but it was an unusually swift one, quickly ending after a wave of fiscal spending and monetary policy loosening.
That doesn't look like it will be the case this time around. The Federal Reserve has all but promised an interest-rate increase next week, and if anything, Congress and the White House are looking at ways to deflate the economy rather than ignite it.
This bear market has been precipitated by several factors, including but not limited to Russia's invasion of Ukraine. Inflation was a problem before the West almost entirely severed the economy of the world's number-three oil producer, and even after a rush to safe assets, traders are still pricing in about six increases this year from the Fed. And stock market valuations are far from cheap.
That is a tough backdrop for stocks to thrive. This current backdrop feels more like the 1970s, and if so, that isn't a great one for equities.
According to data from Strategas Research Partners, the S&P 500's total return was a decline of 33% after the start of the .......
To read this article in Barron's in its entirety, click here.