Fortune: The Stock Market Has Been in Free Fall Since the Fed Said 'Pain Was Coming.' Morgan Stanley Says Buckle Up for Another Drop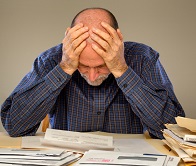 Article by Will Daniel in Fortune
Wilson, the chief investment officer at Morgan Stanley, has argued that stocks are fighting a toxic combination of economic headwinds—which he calls "fire" and "ice"—that are set to keep equity prices subdued until late 2023.
The stock market's summer rally was cut short last month as investors digested a reaffirmation of the Federal Reserve's hawkish inflation-fighting stance around the same time Europe's energy crisis took a turn for the worse. But even after a roughly 9% drop in the S&P 500 since mid-August, Wilson says buyers should (still) beware.
In a Tuesday research note, the CIO noted that his fire and ice moniker has "proven to be an effective way to describe the first half of this year," and he expects that will continue to be the case through December.
Wilson believes the stock market is set to .......
To read this article in Fortune website in its entirety, click here.