New York Post: Biden Pushes $1.75T Spending Bill Amid Worst Inflation Since 1990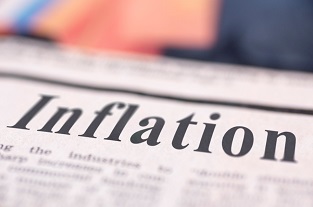 Article by Steven Nelson in New York Post
President Biden on Wednesday urged Congress to pass his nearly $2 trillion social and environmental spending bill after an official report showed the US going through the worst inflation in more than three decades, which critics attribute in part to massive government spending.
Biden said in a statement that "reversing" inflation is a "top priority" after the Labor Department's Consumer Price Index jumped 6.2 percent in October from a year earlier, reflecting an increase in the cost of goods and services as well as energy and food — but even some Democrats worry that his proposed fix would worsen the situation.
Biden's claim that the hulking bill is paid for, is hotly debated and centrist Democrats including Sen. Joe Manchin (D-WV) say they're concerned it could worsen inflation by pumping new cash into the economy, devaluing people's savings and buying power.
Biden in his statement acknowledged frustration over inflation — driven by a 30 percent spike in the cost of energy, including gasoline used to transport goods.
"Inflation hurts Americans' pocketbooks, and reversing this trend is a top priority for me," Biden said, urging passage of the new spending bill on the heels of a $1.2 trillion bipartisan infrastructure bill that passed last week — of which $256 billion isn't paid for, according to the Congressional Budget Office.
"The largest share of the increase in prices in this report is .......
To read this article in New York Post in its entirety, click here.