The Hill: Biden is Taking Us Back to the '70s - the Worst of Them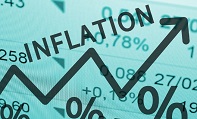 Article by Corey R. Lewandowski in The Hill
There's nothing wrong with the fact that President Biden is old enough to remember the 1970s. But there is something wrong with his attempts to bring the 1970s back to life.
Remember the gas lines of the early '70s? Gas lines. Dry tanks. Even when the United States went to war in the Middle East, in the 1990s and 2000s, we didn't have gas lines. It takes a real effort to cause fuel shortages so extensive that much of the country's eastern half runs out of gas. Unfortunately, that seems to have been Biden's plan from the beginning.
Meanwhile, we're also back to the 1970s when it comes to violence in the Middle East. Less than a year ago, then-President Trump was nominated for the Nobel Peace Prize after he helped establish diplomatic relations between Israel and the United Arab Emirates (UAE), soon joined by several other Arab countries.
Instead of building on Trump's positive momentum, the Biden administration is allowing a level of violence we haven't seen in decades.
How about federal spending? Biden's team is throwing trillions — with a "T" — out the window, with little oversight and no questions asked about whether it is necessary. The president is even taking credit for pandemic-recovery payments sent out in December, before he took office.
In the real world, we are seeing vast economic improvements. In Biden's world, it's still April of 2020 and we need additional trillions in unemployment spending, infrastructure spending, and more. Spending, spending, spending.
Inflation, not seen since the 1970s, is roaring back, too. "At the end of the first quarter last year, a sheet of seven-sixteenths OSB [or plywood] was approximately $9.55," the president of Home Depot announced recently. "As we exited the first quarter of this year, that same sheet of OSB more than quadrupled in price to $39.76." The same thing is true for appliances, food, cars, homes. Everything is more expensive, and Biden's policies will only make things worse.
"Stagflation," we used to call it back in the '70s. Well, it's back today, big time.
Joe Biden spent most of the 1970s serving in the U.S Senate alongside such Democratic fossils as Teddy Kennedy of Massachusetts, Robert Byrd of West Virginia, and Howard Metzenbaum of Ohio. He's trying to bring their policies back to life in 2021. If we don't stop him, right away, we'll ......
To read this article in The Hill in its entirety, click here.