Market Watch: Dow Sees Biggest Back-to-back Point Drop on Record Amid Coronavirus Jitters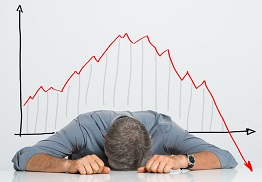 Article by Sunny Ho in Market Watch
Stocks recorded one of their biggest back-to-back losses on Tuesday as the COVID-19 outbreak rattled investors that fear the impact of the virus is spreading rapidly outside of China.
The S&P 500 slid 3% to end around 3,128. The Dow Jones Industrial Average shed 879 points, or 3.1%, to finish near 27,082, based on preliminary estimates.
The blue-chip index booked its biggest two-day point drop in history, after falling 1031.61 points on Monday. The Nasdaq Composite retreated 2.8% to end around 8,966. All three major equity indexes are negative year-to-date.
More analysts now projecting a first-quarter economic hit to the U.S., as companies warn that disrupted supply chains and shrinking consumer demand in China could weigh on their profits and ability to deliver goods.
The Centers for Disease Control said Tuesday Americans should start preparing for potential disruptions due to the coronavirus.
To read this article in Market Watch in its entirety, click here.