Lombardi Letter - One Big Reason Why Gold Prices Could Go Much Higher: Central Banks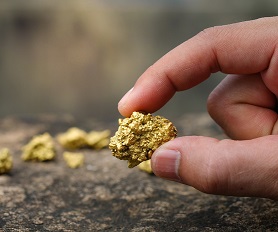 Article by Moe Zulfiqar in Lombardi Letter
Look at Central Banks if You Want to Know Where Gold Prices Are Headed
Over the past few weeks, gold prices have dropped a little. In early May, the yellow precious metal traded around $1,920 per ounce. Now, it trades below $1,800. This represents a decline of more than six percent.
Should you be concerned if you're a gold investor? Short answer: no!
With gold, investors must think long-term. They should pay very little attention to what happens in the near term. In the near term, gold prices may drop a little bit more. But the lower the price of the precious metal goes, the better opportunity it becomes.
Why be bullish on gold?
The big buyers, the central banks, remain in the market. The day that central banks say they hate gold and start selling their gold reserves on the market is the day that gold investors need to worry.
Right now, central banks love gold. In the first quarter of 2021, central banks purchased 95.5 tonnes of the metal for their reserves. In 2020, they were also net buyers of gold.
Keep in mind, 2020 was one of the most difficult years for central banks since the financial crisis of 2008–2009. Even then, they didn't ditch their gold.
Looking at the bigger picture, central banks have been net buyers of gold since 2010.
Will they continue to buy? Yes!
Central banks are buying gold in order to diversify their assets. They have a lot of exposure to the U.S. dollar, and they want to hedge their reserves. It will be a long time until they are fully hedged.
In the most recent WGC survey, 21% of the respondents said they would increase their gold reserves in the next 12 months. This was higher than what they said in the previous year's survey. Also, 52% of the respondents believed that central banks around the world would increase their gold reserves in the next 12 months.
I remain bullish on gold. I believe central banks need more of the metal, and those banks are a major force in the gold market. If they continue to buy gold, investors would be foolish not to look at ......
To read this article in Lombardi Letter in its entirety, click here.