Business Insider: Big Short' investor Michael Burry warns even the best growth stocks can crash - and the Fed might not intervene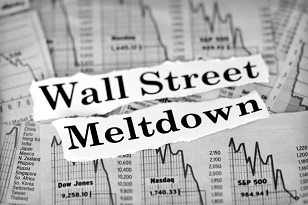 Article by Theron Mohamed in Business Insider
Michael Burry, the fund manager of "The Big Short" fame, warned even the best growth stocks can nosedive in a now-deleted tweet on Friday. He also cautioned that if the stock market crashes, the Federal Reserve might balk at shoring it up, given inflation is running rampant.
"How far can the stock of a good growing company fall? One destined to be one of the greatest companies in the world?" Burry tweeted. "Remember when Amazon fell 95%?" he continued, referring to the e-commerce company's stock plummeting after the dot-com bubble burst.
"But the Fed? But the Fed didn't have inflation like this hanging over its head then either," the Scion Asset Management boss added.
In other words, the US central bank might hesitate to cut interest rates or boost its bond purchases to head off a stock-market decline, given the risk of exacerbating inflation.
The investor attached a screenshot of Amazon's stock chart, showing the company's share price tumbled from a high of $113 in December 1999 to a low of $8 in April 2001 — a 93% decline in the space of 16 months.
Burry has previously highlighted Amazon's plunge during the dot-com crash. "Can $TSLA fall 80, 90%? After 2000, many high flyers did. $AMZN fell 95% 2 decades ago, changed its .......
To read this article in Business Insider in its entirety, click here.