Business Insider: Billionaire Investor Bill Ackman Warns the Fed Will Struggle to Crush Inflation and Higher Long-term Interest Rates Could Hit Stocks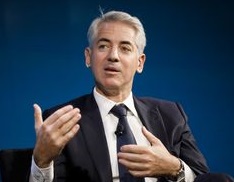 Article by Theron Mohamed in Business Insider
Bill Ackman expects inflation and interest rates to remain elevated for years, darkening the outlook for stocks.
"We think inflation is going to be structurally higher going forward than it has been historically," he said on a third-quarter call with investors in his Pershing Square hedge fund. "We do not believe that it's likely the Federal Reserve is going to be able to get inflation back to a kind of consistent 2% level."
To read this article in Business Insider in its entirety, click here.