New York Post: With Inflation Still Raging, Brace for a 'Hard-landing' Recession as the Fed Spikes Interest Rates Further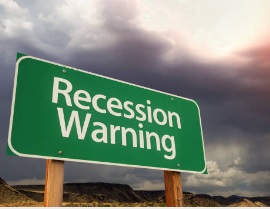 Article by Post Editorial Board in New York Post
Consumer prices surged again last month — they're now up 8.3% over last year. But what do you expect? President Joe Biden and Congress have done zilch to stem the tide and instead have kept fueling it.
That's left the job to the Federal Reserve, which will now have to risk a painful "hard landing" recession to rein in runaway inflation.
Last month Biden boasted that the economy had "0% inflation" in July, though prices were up 8.5% over a year earlier, near the worst in 40 years. He and his supporters tried to pretend the crisis was over, or at least easing.
Food prices rose 11.4% in the last year; electric bills surged ......
To read this article in New York Post in its entirety, click here.