Bloomberg News: Bridgewater Co-CIO Sees Inflation Spiral Forcing Fed Into Action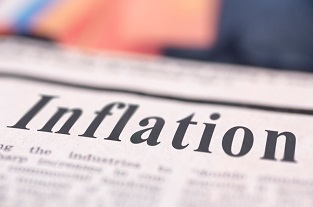 Article by Justina Lee in Bloomberg News
The world is on the verge of a new inflationary wave that could force the Federal Reserve to raise rates earlier than planned, according to the co-chief investment officer of the world's largest hedge fund.
The Biden administration's "extreme" approach to fiscal stimulus looks set to turbocharge consumer prices while threatening the post-crisis bond and stock rally, Greg Jensen at Bridgewater Associates said in an interview.
"The pricing-in of inflation in markets is actually the beginning of a major secular change, not an overreaction to what's going on," Jensen said. "Economic conditions and inflation will adjust faster than either markets or the Fed are expecting."
While market-derived inflation expectations have surged near a 12-year high, the Fed has signaled patience with a heating economy and projected no rate hike for the coming two years. It's a stance policy makers are expected to reiterate at the end of their meeting Wednesday.
"If the risk to equities is higher rates, rates don't help," Jensen said. "The ability to use bonds to diversify has got significantly worse and .....
To read this article in Bloomberg News in its entirety, click here.