Market Watch: One Look at This and You'll Get Why Warren Buffett Sits on a Record Cash Pile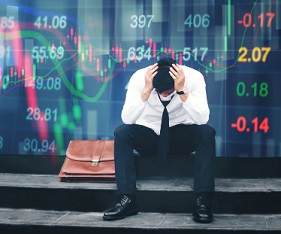 Article by Shawn Langlois in The Wall Street Market Watch
At the midpoint of the year, Warren Buffett's Berkshire Hathaway was sitting on a record cash pile of $122 billion, leading one longtime shareholder to dump his position because, as he recently explained, "thumb-sucking has not cut the Heinz mustard during the Great Bull Market."
But why has the Oracle of Omaha opted to add to his massive cash hoard even as the Dow Jones Industrial Average and the S&P 500 — both up nicely in Tuesday's session — continue to bang out record highs?
One reason may lie in this chart, a variant to what Buffett has described as "the best single measure of where valuations stand at any given moment,"
As you can see, the ratio suggests valuations are at a level not seen since the internet bubble two decades ago, prompting Evans to warn that there's "very little to the upside" and "very much to the downside" in the current climate.
To read this fascenating article in Market watch in full and view all relating charts, click here.