Bulls, Bears and Unicorns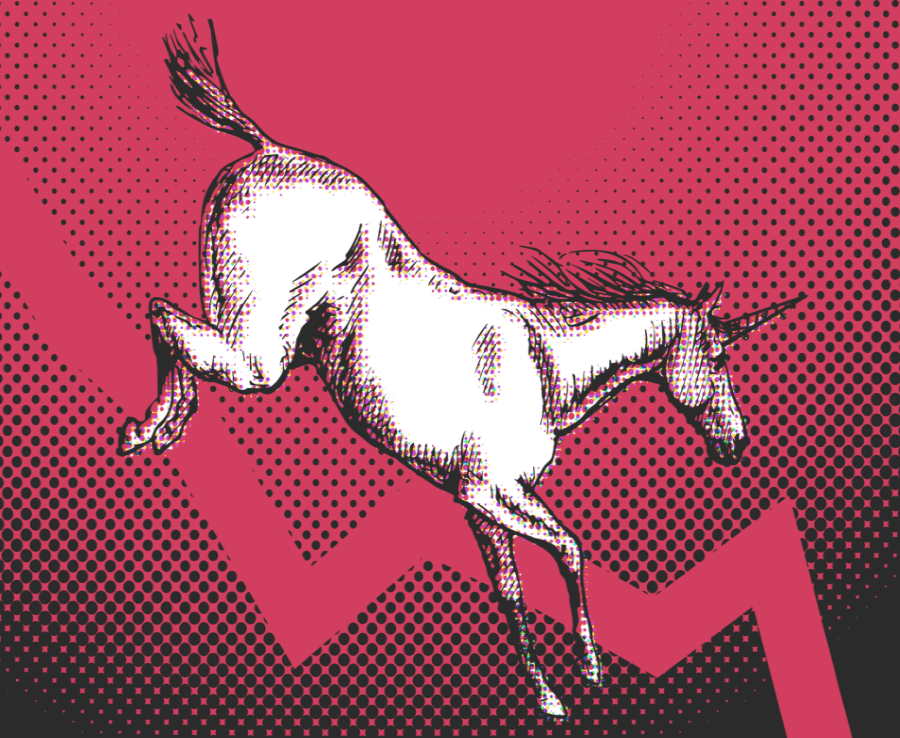 Did you know that the world is full of unicorns all of a sudden? In 2013, there were only 39, but today there are 414 unicorns prancing around the bull and the bear statues on Wall Street.
Unicorns, really? Yes.
The term was first coined in 2013 by Aileen Lee in a TechCrunch article to refer to a group of newer software companies (launched since 2003) valued at over $1 billion – Facebook being the ultimate magical sparkly super-unicorn worth $122 billion. Instagram, AirBNB, Uber, Youtube, Waze and Hulu were just a few other examples on her list. She said these were "the lucky/genius few" and only 4 more of these were being "born" every year. Cumulative value - $260 billion in 2013.
Fast forward to today and new startups are becoming "unicorns" at a 353% faster rate. There are currently 414 unicorns globally, valued at a cumulative $1.3 trillion. Mmmmm frothy!
What's the problem? For all the billion dollar valuations, these companies are losing money hand over fist. From The Atlantic –
"If you wake up on a Casper mattress, work out with a Peloton before breakfast, Uber to your desk at a WeWork, order DoorDash for lunch, take a Lyft home, and get dinner through Postmates, you've interacted with seven companies that will collectively lose nearly $14 billion this year. If you use Lime scooters to bop around the city, download Wag to walk your dog, and sign up for Blue Apron to make a meal, that's three more brands that have never recorded a dime in earnings, or have seen their valuations fall by more than 50 percent."
And so far, Wall Street is unfazed. Wall Street is happy to pour money into these companies and expects nothing in return and that is exactly what it is getting!
Take a minute to fathom the fact that Uber – UBER!!! – has never turned a profit.
Uber and its close competitor Lyft are on target to LOSE $8 billion this year between them!
Is this where all the free and cheap money created after the housing bust is going? To yet another dumpster fire of losses eerily reminiscent of the dotcom bust in 2000?
Cheap money has been flooding balance sheets due to artificially low interest rates and outright money printing since Quantitative Easing took hold. All of this money is chasing returns, looking for a place to go, hoping to hop on the ground floor of the next Facebook IPO. Never mind that for every Amazon there are 99 Snapchats. Eye-popping amounts of capital are going to riskier and riskier ventures that may never turn a profit – by their own admission even! It used to be the case that if you said outright in your filings that you're not profitable and you might never be, no investor in their right mind would pour billions of dollars into your millennial lifestyle subsidization scheme.
Chasing unicorns sounds fanciful and foolish, but it is exactly what Wall Street money managers are doing. It's actually one of the most worrying signs in the economy right now because eventually the economy could follow these unicorns right off a cliff.