Nasdaq: The Bursting of a Stock Market Superbubble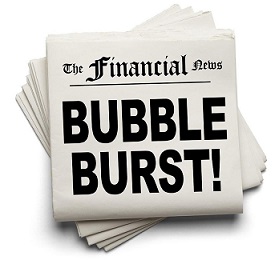 Article by Ron Surz in Nasdaq
In January of this year, I wrote Lucky 13. History of 13-Year Investment Returns that shows that the 13 years ending 12/31/21 is one of the best on record, so I postulated that the next 13 years might not be so good. The "Roaring 2010s" might have set the stage for the "Depressing 2020s."
The inflation of a superbubble
The last 13 years are unique in their persistence of good positive investment returns year after year. There was no risk.
As of the end of 2021, the recovery was the longest on record. By historic standards, a correction was 7.5 years overdue.
So far 2022 has delivered corrections in both stocks and bonds. It's interesting to note that recent commentators use the word "volatility" to mean losses because it softens the bad news. We now have downside volatility ......
To read this article in Nasdaq in its entirety and view the relating charts, click here.