The Wall Street Journal: Recent Pullback in Gold Could Provide Buying Opportunity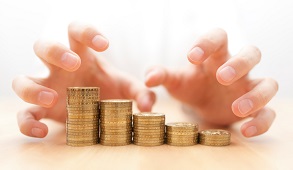 Article by Amrith Ramkumar in The Wall Street Journal
Some analysts are viewing a recent pullback in gold prices as a buying opportunity ahead of trade talks and minutes from the Federal Reserve's September meeting, a trend that could represent the latest example of bullion's resilience this year.
Hopes for coming U.S.-China trade discussions and some better-than-feared economic data points have fueled the recent pullback in gold and other assets favored by investors when markets turn rocky. Those trends have also pushed up stocks as some analysts anticipate a cease-fire on tariffs could relieve pressure on the world economy and boost corporate profits.
But some analysts remain skeptical that the world's two largest economies will reach an agreement. Stocks fell Tuesday after the U.S. expanded its list of blacklisted Chinese firms. The latest trade discussions are scheduled to take place in Washington later this week.
Another factor that could send gold back to this year's peaks: Bets on lower interest rates. The Fed has signaled it could continue cutting rates if economic data deteriorate further, so some analysts expect further rate cuts by the Fed and other central banks around the globe will boost bullion.
Lower rates make gold more attractive to yield-seeking investors by making it less likely that they will miss out on outsize returns by owning bonds instead of gold. Unlike bonds and other assets, gold offers no yield for simply holding it.
"We continue to see upside from current levels given the potential for further deterioration in data, Fed easing, and lingering trade uncertainty," Joni Teves, a strategist at UBS, said in a recent note to clients.
To read this article in The Wall Street Journal in its entirety, click here.