CNBC: Central Bank Gold Buying Hits Highest Level in Half a Century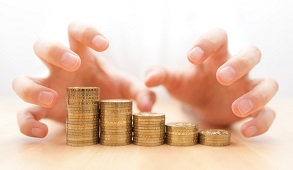 Article by David Reid in CNBC financial website
The amount of gold bought by central banks in 2018 reached the second highest annual total on record, according to the World Gold Council (WGC).
Central banks bought the most gold by volume since 1967, according to the industry research firm, which also highlighted it was the largest amount since former U.S. President Nixon Richard's decision to end the dollar's peg to bullion in 1971.
Central bank net purchases reached 651.5 metric tons in 2018, 74 percent higher than in the previous year when 375 tons were bought. The WGC has estimated that central banks now hold nearly 34,000 tons of gold.
The Federal Reserve is reported to hold the most, amounting for almost three quarters of the nation's foreign-exchange reserve pot.
Taking the current spot price of $1,321.15 per troy ounce, gold purchases by central banks in 2018 amounted to a $27.7 billion spending splurge on the precious metal.
"Heightened geopolitical and economic uncertainty throughout the year increasingly drove central banks to diversify their reserves and re-focus their attention on the principal objective of investing in safe and liquid assets," said the report released on Thursday.
The WGC said the bulk of the buying was carried out by a handful of central banks with Russia leading the way as it looks to swap out dollars from its portfolio.
The Russian central bank sold almost all of its U.S. Treasury stock to buy 274.3 tons of gold in 2018.
Net sales of gold from central banks remained small, totaling less than 15 tons.
The price of gold has risen around 9 percent in the last three months.
To read this article in CNBC finacial website, click here.