CNBC: Jeffrey Gundlach Warns of Recession Driven by Cocktail of Economic Risk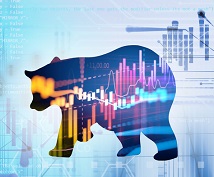 Article by Kate Rooney in CNBC financial
DoubleLine CEO Jeffrey Gundlach warned investors Tuesday that the U.S. is unequipped for recession as it becomes increasingly strapped by debt.
"Any thoughtful person would be concerned," the so-called "bond king" said. "It's sounding like a pretty bad cocktail of economic risk, and risk to the long end of the bond market."
The billionaire investor said the United States is "out of tools" to gin up the economy during the next recession.
Gundlach also said most of the U.S. economy's gross domestic product, or GDP, growth boils down to the amount the country borrowed. He likened the spending problem to maxing out a credit card.
"It's not that different from subprime," he said. "Don't be picking up dimes in front of a steam roller — the fundamentals are poor and the valuations are high."
To read this article in CNBC financial website in its entirety, click here.