CNBC: Leon Cooperman Says the Fed Made a Mistake Cutting Rates. 'You're Screwing the Savers!'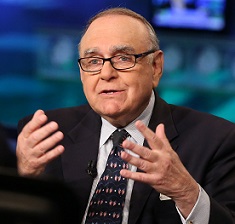 Article by Thomas Franck in CNBC financial
Billionaire investor Leon Cooperman on Thursday said he believes that the Federal Reserve is "screwing the savers" by cutting interest rates like they did for the second time this year in the prior session.
"I side with the two Fed governors that were against cutting rates. Rates were already low," Cooperman said.
"Just think about it this way: You have a 35-40% marginal tax rate, you're getting 2% on your cash if you're lucky," he continued. "You keep 60% of the 2%, that's 1.2%. The inflation rate is running 2%: You have a negative on savings."
"The weakness in the economy, in my opinion, is directly attributable to the president's dialogue on tariffs," Cooperman, who founded Omega Advisors in 1991, said from the conference. "What we do with China, I understand makes sense. But threatening Mexico, threatening Canada, threatening Europe makes no sense."
"This has created great uncertainty in the business community," he added. "They don't know where to put the supply lines, they don't know where to build their plants. So their cutting back on" capital expenditures.
To read this article in CNBC financial website in its entirety, click here.