Business Insider: Billionaire Investor Leon Cooperman Says Fed Relief Efforts Have Created a 'Speculative Bubble'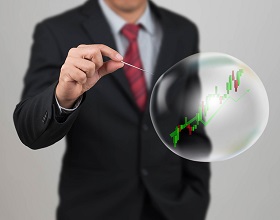 Article by Emily Graffeo in Business Insider
Cooperman emphasized that the US has piled up $21 trillion of debt in its 244 years, and said it will probably end 2020 with $27 trillion in debt.
"That is a growth rate in debt far in excess of what the economy is growing at and I think that's going to be a problem down the road," he said.

Cooperman also said that the US has had artificial support for the economy since 2008, and he sees this as a negative.
The Federal Reserve cut its benchmark interest rate to near zero in March to soften the economic fallout of the pandemic. Cooperman said low interest rates are indicative of a problematic economy, and that zero interest rates are creating a "very speculative tone to the market."
"What I've not fully appreciated is what a zero-interest rate environment does for stocks.
"I'm concerned about financial conditions ...
To read this article in Business Insider in its entirety, click here.