CNBC: Coronavirus Fallout Could Shock the Global Economy into Recession, Stephen Roach Warns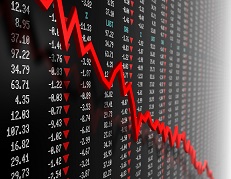 Article by Stephanie Landsman in CNBC financial
One of the world's leading authorities on Asia warns that the coronavirus outbreak could wreak havoc on the global economy.
Stephen Roach, who was in China during the deadly 2003 SARS epidemic, believes the potential fallout could be worse now because growth is in a danger zone.
"Big shocks for weak economies that don't have cushions to withstand them could lead to unexpected recessions," the former Morgan Stanley Asia chairman told CNBC's "Trading Nation" on Monday.
'A frightening outbreak'
"It's a frightening outbreak especially when it spreads this rapidly," said Roach, who's now a Yale University senior fellow.
Roach believes investors should remain vigilant.
"You can't just dismiss this as a non-event in the context of what appears to be ongoing growth around the world," added Roach. "Growth is weak and lacking in resilience it might otherwise have."
To read this article in CNBC financial in its entirety, click here.