Financial News: Could Covid-19 Spark the Greatest Depression?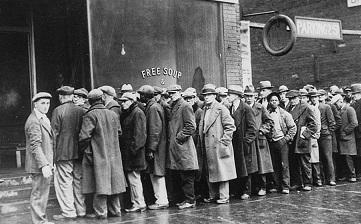 Article by Nouriel Roubini in Financial News
The shock to the global economy from Covid-19 has been both faster and more severe than the 2008 global financial crisis (GFC) and even the Great Depression.
In those two previous episodes, stock markets collapsed by 50% or more, credit markets froze up, massive bankruptcies followed, unemployment rates soared above 10%, and GDP contracted at an annualized rate of 10% or more.
But all of this took around three years to play out. In the current crisis, similarly dire macroeconomic and financial outcomes have materialized in three weeks.
Earlier this month, it took just 15 days for the US stock market to plummet into bear territory (a 20% decline from its peak) – the fastest such decline ever.
Now, markets are down 35%, credit markets have seized up, and credit spreads (like those for junk bonds) have spiked to 2008 levels. Even mainstream financial firms such as Goldman Sachs, JPMorgan and Morgan Stanley expect US GDP to fall by an annualised rate of 6% in the first quarter, and by 24% to 30% in the second. US Treasury Secretary Steve Mnuchin has warned that the unemployment rate could skyrocket to above 20% (twice the peak level during the GFC).
In other words, every component of aggregate demand – consumption, capital spending, exports – is in unprecedented free fall.
Not even during the Great Depression and World War II did the bulk of economic activity literally shut down, as it has in China, the US, and Europe today. The best-case scenario would be a downturn that is more severe than the GFC (in terms of reduced cumulative global output) but shorter-lived, allowing for a return to positive growth by the fourth quarter of this year. In that case, markets would start to recover when the light at the end of the tunnel appears.
But the best-case scenario assumes several conditions.
First, the US, Europe, and other heavily affected economies would need to roll out widespread Covid-19 testing, tracing, and treatment measures, enforced quarantines, and a full-scale lockdown of the type that China has implemented. And, because it could take 18 months for a vaccine to be developed and produced at scale, antivirals and other therapeutics will need to be deployed on a massive scale.
To read this article in Financial News in its entirety, click here.