Market Watch: Get Ready for QE4, Says Credit Suisse Analyst, as Fed Fails to Calm Short-term Markets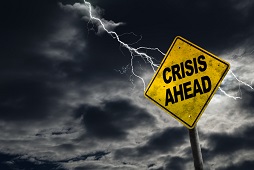 Article by Steve Goldstein in Wall Street Journal Market Watch
The Federal Reserve's actions to calm the stresses in short-term funding markets haven't worked, said a key analyst who predicts that the central bank may have to resort to a fresh round of crisis-era monetary policy.
In a note drawing attention among Wall Street investors and market experts, Credit Suisse analyst Zoltan Pozsar says the reserves in the banking system remain insufficient, and regulatory burdens on the world's largest banks are "shaping up to be a severe binding constraint."
Fed Chairman Jerome Powell has described the turmoil that recently caused short-term rates to spike back in September as "technical" and "under control."
However, Pozsar and other market pundits have disagreed.
"Year-end in the [currency] swap market is thus shaping up to be the worst in recent memory, and the markets are not pricing any of this," he told clients.
"If we're right about funding stresses, the Fed will be doing 'QE4' by year-end: the safe asset – U.S. Treasurys – is funded by [relative value] hedge funds on the margin and if the [currency] swap market pulls balance sheet and funding away from them, the safe asset will go on sale. Treasury yields can spike into year-end, and the Fed will have to shift from buying bills to buying what's on sale – coupons," he warned.
To read this article in Market Watch in its entirety, click here.