Market Watch - The World is Going to Change 'in Shocking Ways' in the Next Five Years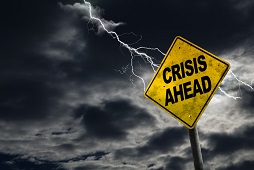 Article by Jonathan Burton in Market Watch
Ray Dalio certainly is no radical idealist, but in his frequent writings and media appearances the veteran investor consistently calls for Americans to rewrite their longstanding contract with capitalism so that it is fairer and more generous to more people.
Otherwise, he predicts, life in the U.S. could become more difficult: mountainous debt that stunts economic growth; fewer opportunities for ordinary citizens to get ahead financially; and a worldwide lack of trust in the U.S. dollar that diminishes Americans' purchasing power and could lower their standard of living.
MarketWatch: Focusing on the money and credit problem, excessive debt can be a killer for businesses and families, but most people don't seem to recognize that debt plays havoc with their country's finances as well. Government runs the money printing press, which buys time, but eventually something's got to give.
Dalio: The United States' relative position in the world, which was dominant in almost all these categories at the beginning of this world order in 1945, has declined and is exhibiting real signs that should raise worries. There's a lot of baggage. The U.S. has a lot of debt, which is adding to the hurdles that typically drag an economy down, so in order to succeed, you have to do a pretty big debt restructuring. History shows what kind of a challenge that is.
The United States is a 75-year-old empire and it is exhibiting signs of decline.
MarketWatch: About the dollar being threatened as the world's reserve currency — what does "close" mean, and what would the decline of this status mean for Americans?
Dalio: Within the next five years you could see a situation in which foreigners who have been lending money to the United States won't want to, and the dollar would not be as readily accepted for making purchases in the world as it is now.
We have to realize that we're spending more than we're earning. It is running a deficit to the rest of the world that is financed by borrowing money so that we are producing liabilities. Our living standards are based on our spending, not on our income statement or balance sheet. If the U.S. loses that ability and it doesn't force itself to be more productive, one day it will lose that ability to borrow and then will have to cut spending, which is painful.
When that pain happens at a time when you have the population at each other's throats over money, that's a toxic combination. People can't ...
To read this article in Market Watch in its entirety, click here.