Barron's: Record Global Debt Could Deliver Punishing Blow to Markets This Year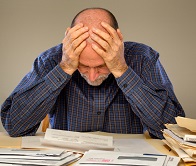 Article by Phillip Toews in Barron's
As we head into fall, investors and advisors are at crossroads for assessing markets. On one hand, we should not ignore the momentum of the markets as they may continue moving higher. On the other, markets are being faced with a barrage of threats—both apparent and hidden—that support a doom and gloom perspective.
Easily identifiable domestic threats to portfolios include lingering inflation along with possible future interest rate hikes, a reignition of banking issues, and housing prices that have stretched higher in relation to relative incomes than they did during the 2008-09 financial crisis.
Beyond our shores, the ......