Wall Street Journal: The Debt Crisis Is Coming Soon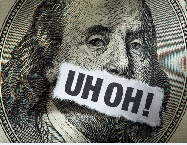 Article by Martin Feldstein in Wall Street Journal
The most dangerous domestic problem facing America's federal government is the rapid growth of its budget deficit and national debt.
According to the Congressional Budget Office, the deficit this year will be $900 billion, more than 4% of gross domestic product. It will surpass $1 trillion in 2022. The federal debt is now 78% of GDP.
To read this article in Wall Street Journal, click here.