Market Watch: Brace for the 'Deepest Recession on Record,' Says BofA Analysts, as Jobless Claims Surge to 6.6 Million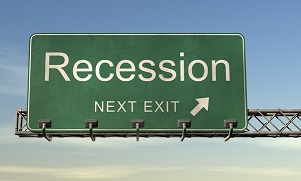 Article by Mark DeCambre in The Wall Street Market Watch
There are no parallels for the pandemic fueled slowdown that the U.S. economy is currently contending with, and that is forcing economists like those of Bank of America Global Research to forecast a decidedly grimmer outlook for the American economy than they offered just two weeks ago.
The BofA researchers on Thursday said the coming recession "appears to be deeper and more prolonged than we were led to believe just 14 days ago when we last updated our forecasts, not just in the US but globally as well."
The April 2 research report, which includes star economist Michelle Meyer, comes as the number of Americans who applied for unemployment benefits last week soared by a record 6.6 million, bringing the increase in new jobless claims in the last two weeks of March to 10 million.
As MarketWatch reports the scale of the shutdowns of business in force, intended to help mitigate the spread of the deadly pathogen, is unprecedented and is having a substantial negative impact on the labor market and the broader economy.
To that end, BofA sees between 16 and 20 million job losses, which could send the unemployment rate, which stands at 3.5% as of February's report, surging within a few months to 15.6%, which would by far outstrip the unemployment rate during the 2007-09 recession.
That said, the cumulative decline in economic expansion will be severe: "We forecast the cumulative decline in GDP to be 10.4% and this will be the deepest recession on record, nearly five times more severe than the post-war average," the analysts wrote.
To read this article in Market Watch in its entirety, click here.