Fox Business Channel: US Deficit Could Top $1 Trillion in 2019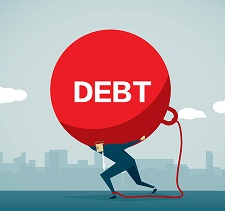 Article by Brittany De Lea in Fox Business Channel
Despite strength in the U.S. economy, government spending has shown few signs of slowing.
In a midyear review released this week, the White House Office of Management and Budget forecast that the federal deficit would exceed $1 trillion this year. It would be the first time since the four years following the Great Recession that the deficit reached that level.
Chris Edwards, director of tax policy studies at the Cato Institute, told FOX Business that unless Congress enacts "major reforms," the deficit will most likely continue to rise.
Edwards added that Trump's budget shows the "explosive path of federal spending," while the federal debt is the highest in the nation's peacetime history when compared with GDP.
"The new Trump debt projections look scary, but we'll probably be hit by surprises that make the outlook even worse," Edwards said. "The build-up of federal government debt ... could trigger a global economic crisis."
To read this article in Fox Business Channel website in its entirety, click here.