The Hill: If You Think the Deficit is Bad Now, It Will Soon Get Worse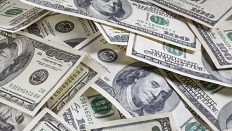 Article by Mark J. Warshawsky in The Hill
America's finances are in trouble. Despite relatively optimistic predictions by the Congressional Budget Office (CBO), the current deficit of $1.4 trillion is only going to get worse.
President Biden has claimed credit for this reduction and used it to justify the lack of funding for his proposed student loan forgiveness program. Unfortunately, the current economic outlook belies this rosy scenario and the near future deficit picture is much darker.
To read this article in The Hill in its entirety, click here.