Reuters: Dollar's Reserve Currency Status Depends on U.S. Controlling Spending, 'Bond King' Gundlach Warns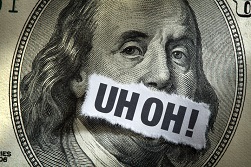 Article by Marc Jones in Reuters
One of the world's most influential bond market voices has warned that the dollar's position as the world's reserve currency could be lost unless the United States gets its spending under control.
Jeffrey Gundlach, chief executive of DoubleLine Capital and dubbed the "bond king" due to a history of timely market calls, said the risk came as high interest rates continued to ramp up the $33.59 trillion worth of U.S. national debt.
"Should the Federal Reserve continue to .......