American Enterprise Institute: Next Financial Crisis May Eclipse 2008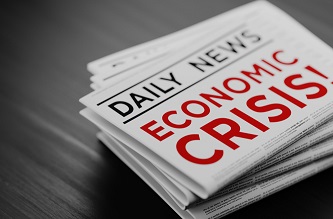 Article by Desmond Lachman in American Enterprise Institute
It is difficult to forecast when the next global economic recession will happen. It is much easier to predict its severity.
This is particularly the case in the light of excessively high global debt levels, asset price bubbles and the generalized mispricing of credit market risk. Those considerations, coupled with the lack of adequate policy instruments to respond to the next global slowdown, point to a much more severe crisis than the average post-war recession.
Among the more disturbing vulnerabilities of the global economy is the large amount of debt spawned by years of ultra-unorthodox monetary policy by the world's major central banks. According to the International Monetary Fund, the global debt to GDP level is 250% – around 30 percentage points higher than it was on the eve of the 2008 financial crisis.
Handling a high debt level in the midst of a recession will be a major challenge for policy-makers.
To read this article in the American Enterprise Institute in its entirety, click here.