Yahoo Finance - Stock Market Bubble is Forming and a 50% Plunge is Inevitable: Strategist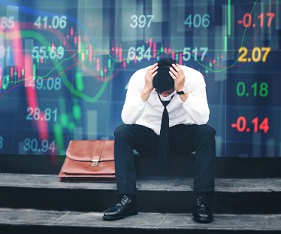 Article by Brian Sozzi in Yahoo Fonance
One can't help but to think the "everything rally" that is engulfing Wall Street right now is a classic asset bubble just waiting to explode sometime in 2020.
"I think so," AdvisorShares CEO Noah Hamman told Yahoo Finance's The First Trade, referring to whether we are witnessing a bubble form across asset classes. "It will continue on for a while for as long as we see we have an indication that we could have lower rates ahead possibly though with a pause, but with an increasing Fed balance sheet."
By "everything rally," we mean assets of all kinds are in major rally mode almost in unison. It's as if investors — which are being hyped up on a steady dose of Fed rate cuts in 2019 and the signing of a phase one trade deal between the U.S. and China — are beginning to completely mis-price asset risk amid fear of missing out on rising markets.
Oftentimes that ends up badly for investors.
At a $77 billion market cap, Tesla is worth almost two times that of Ford ...even though its profit outlook remains highly questionable.
Hamman thinks the Fed's actions are "driving up prices everywhere." He does caution that if the Fed signals a change in interest rate policy by mid-2020, the bubble could explode.
"It could be a huge bubble, and we could see huge declines — 50% and 60% declines that happen quickly before you have a chance to react to them."
To read this article in Yahoo Finance in its entirety, click here.