Forbes: The Fed Is Creating A Monster Bubble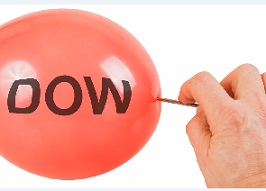 Article by John Mauldin in Forbes
Ignoring problems rarely solves them. You need to deal with them—not just the effects, but the underlying causes, or else they usually get worse.
In the developed world and especially the US, and even in China, our economic challenges are rapidly approaching that point. Things that would have been easily fixed a decade ago, or even five years ago, will soon be unsolvable by conventional means.
Central bankers are the ones to blame. In a sense, they are far more powerful and dangerous than the elected ones.
Hint: It's nowhere good. And when you combine it with the fiscal shenanigans, it's far worse.
History's Loosest Monetary Policy
Beginning with Greenspan, we have now had 30+ years of ever-looser monetary policy accompanied by lower rates. This created a series of asset bubbles whose demises wreaked economic havoc.
Artificially low rates created the housing bubble, exacerbated by regulatory failure and reinforced by a morally bankrupt financial system. And with the system completely aflame, we asked the arsonist to put out the fire.
Yes, we did indeed need the Federal Reserve to provide liquidity during the initial crisis. But after that, the Fed kept rates too low for too long, reinforcing the wealth and income disparities and creating new bubbles we will have to deal with in the not-too-distant future.
This wasn't a "beautiful deleveraging" as you call it. It was the ugly creation of bubbles and misallocation of capital. The Fed shouldn't have blown these bubbles in the first place.
To read this article in Forbes in its entirety, click here.