AXIOS: The U.S. Government's Interest Bill is Skyrocketing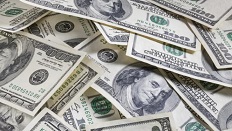 Article by Neil Irwin in Axios
The U.S. government's fiscal outlook has become markedly worse in the last couple of months — not because of anything happening on Capitol Hill, but because of shifts in global bond markets.
Why it matters: An upward shift in long-term interest rates is putting the government on track to spend much more on interest payments in the coming years than was anticipated just a few months ago.
If current rates stay high and fiscal policy matches current forecasts, the cost of servicing those debts will surpass defense spending in 2025 and top Medicare spending in 2026.
In the current fiscal year, interest spending is on track to surpass $800 billion, more than double ......